Tampa Interpreter Services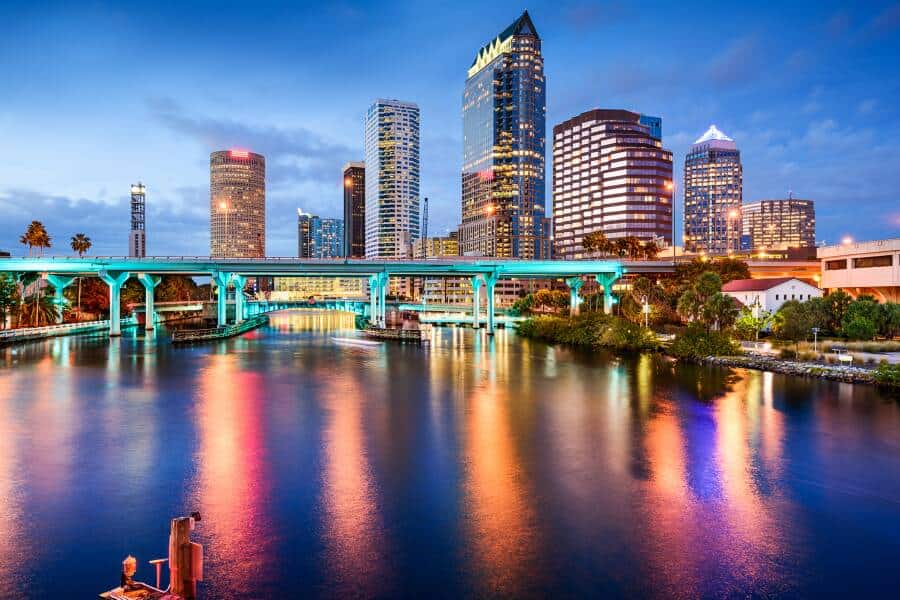 The city of Tampa is a beautiful area located on the Western coast of Florida. It has a thriving commercial seaport and is a popular place for tourists. It has many waterfront areas and popular beaches such as St. Pete and Clearwater. Tampa is close to St. Petersburg as well as Orlando (location of Disney and Epcot) and there are many family attractions, sporting venues and shopping.
Tampa has an active and popular nightlife as well as wonderful strips of restaurants, bars and more. There is always something to see and do in Tampa, Fl, for families, singles or even business travelers. It's no surprise this location is often chosen for business conferences, meetings and more.
If you're planning a conference or business meeting in Tampa, Fl, you will have a lot of things to plan and prepare for but it's a wonderful destination of choice. We are here to help you with any interpretation and translation services you may need for your event.

Interpretation Services in Tampa Fl
If you are planning an event in Tampa, Fl, event translation services may be needed. People of the area speak different languages and Tampa is a great location for international business travel. The sunny beaches and mild temperatures make this a prime location for business congregation. Let's explore the options you have for interpretation services.
Event interpretation has two options: consecutive and simultaneous so you can pick the one that is best for your event.
Native speaking interpreters available for nearly every language in the world.
Professional document translations if needed for your conference.
Telephonic interpretation services in case calls arrive during the conference.
Interpretation equipment rental to meet all needs.
Tampa Fl Simultaneous Interpretation Services
We understand why Tampa is such a popular venue for business meetings and we also understand how important this is to the success of your event. That's why if you choose Lighthouse Translations and Interpretations, you will get quality, experienced, professional interpretation to help you immediately. We work with you from the very beginning (planning phase) until the event is over and even after the event for any follow up calls, meetings or documents you have to take care of afterwards.
We will work with you to help you determine the specific needs for your conference or event and we will help you plan for the best communications possible. We'll be there for you and with you during the event, to ensure everything goes smoothly and all of your needs are met. You can have as much or as little guidance as you need from us to ensure your event goes by without a hitch.
Please explore our site if you'd like to learn more about the services we offer and how we can help you with translation or interpretation of your next event. Our phone number is 1.407.760.1777. You can also contact us for a free, no-obligation project quote today.