Curacao Interpretation Services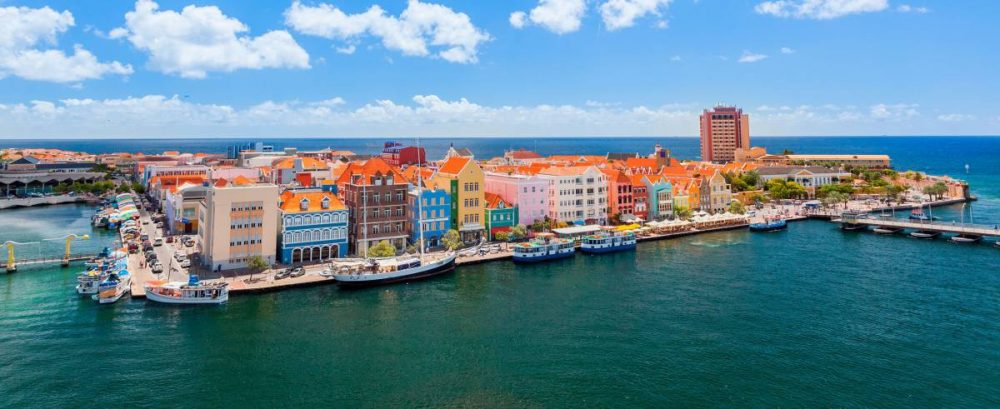 Curacao is a beautiful island in the southern Caribbean Sea. It forms part of the Dutch Caribbean and includes the main island and the small uninhabited island known as "Little Curacao". It has a population of over 150,000 people in its small area and has a rich history. This beautiful little island in the sea is also a place with rich tastes, a booming economy and lots for tourists to see and do as well.
This tropical island has beautiful flora, a nice climate with a wet season, and contains four major geographical formations: The lava formation, the Knip formation, the Mid-Curaçao formation and Limestone formations. Curacao has an open economy that is very friendly to tourism and this economically developed area has a high standard of living. It's ranked 46th in the world for GDP per capita. It has a very high income economy. This is why we also see more business and professional events and conferences being held in this area.

Interpretation Services in Curacao
If you are planning a conference in Curacao, conference translation services may help you run your event without a hitch. You want to ensure that no matter where people are coming from, they will all be able to fully understand your message and the event's purpose. You will find that many people who visit this area also speak different languages and translation services can go a long way to ensuring you get the most of your efforts.
Here are some types of translation services and how you may need them:
Event interpretation has two options: consecutive and simultaneous so you can pick the one that is best for your event.
Native speaking interpreters available for nearly every language in the world.
Professional document translations if needed for your conference.
Telephonic interpretation services in case calls arrive during the conference.
Interpretation equipment rental to meet all needs.
If you are planning an event in the beautiful, tropical Curacao, consider the types of translation services you need to be successful.
Curacao Conference Interpretation Services
If you're planning an event or conference in Curacao, it will be important that you plan for and set up simultaneous interpretation services in advance to help you at your event. You don't want to wait until the last minute or just arriving to a new place to look for someone to help with interpretation services. It's also very important that you work with someone who is experienced and qualified in this and similar types of translation services.
We will help you determine your needs and goals, plan specifically for your conference or event, and create the best communications possible. You can explore our site to learn more about the services we provide or contact us today for a free quote. If you have any questions or concerns, our experienced staff is waiting to assist you.