Alexandria Interpreter Services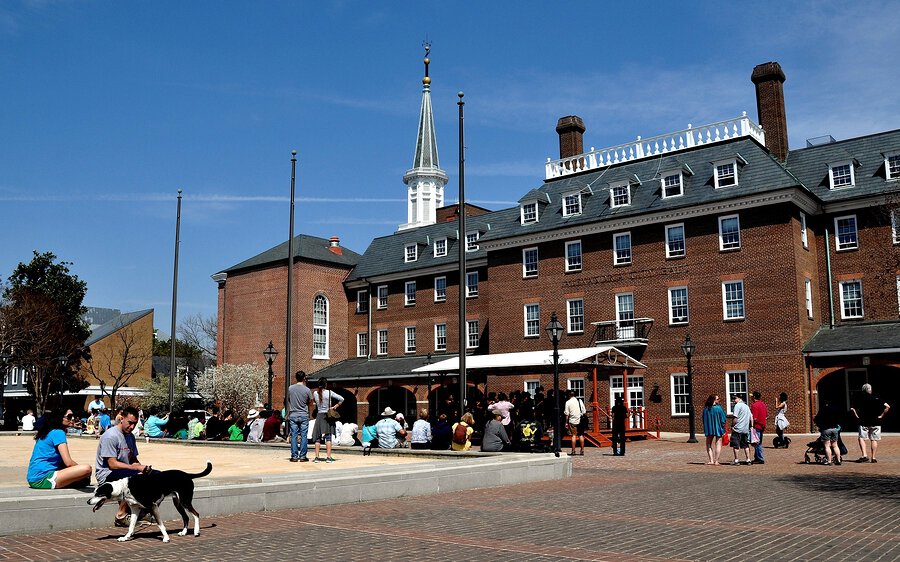 There are plenty of things to do when visiting Alexandria, and touring museums and historic venues are included. Alexandria is right next to Washington D.C, making it the perfect spot to keep in touch with politics and business without completely leaving the capital. Just like in Washington D.C., Lighthouse is a leader in Alexandria Interpreter Services.
But not everything is a business in this picturesque city. Alexandria is known for its homely restaurants and touristic value; and all without taking into account that this is George Washington's hometown.
Why Choose Lighthouse Translations?
To make most out of its tours and events, we advise you to take advantage of Lighthouse's simultaneous interpretation in Alexandria. With our experienced interpreters and translators, you and your guests will have the easiest time knowing what's going on at all times. Interpretation equipment rental in Alexandria is also a surefire way to ensure that communication remains the top priority in any situation.
Alexandria is ideal for Lighthouse's Interpretation services. Business meetings, city tours, guided boat rides on the Potomac; you name it. Lighthouse Translation & Interpretations can cover any event that requires getting your message across to an audience or your guests. You wouldn't want anything to go unnoticed in Old Town Alexandria. The city bursts with dozens of museums, and the attractions that appear each day at the city's charismatic harbor.
Lighthouse's Alexandria Interpretation Services Extend Beyond the Usual
Around Alexandria
There are plenty of things to do here, and touring museums and historic sites are one of them. An excellent choice is hiring one of our escort interpretation services; our associates are prepared to answer you, and your guests' translation queries immediately. Thus, ensuring that everything that the tour guide says is well-understood by the group.
In Alexandria, there are also several places frequented by the founding fathers. These traditional venues include the Christ Church and Gadsby's Tavern, which is now a museum. Because we have a significant presence in Washington D.C., our interpretation services in Alexandria have no equal. Additionally, if you plan on working in both cities, we can draft a customized plan to ensure satisfaction.
If you intend on visiting Alexandria for either business or pleasure and you need a translator, do not think twice and contact us for a FREE price quote!