Translation and Interpretation Services Puerto Rico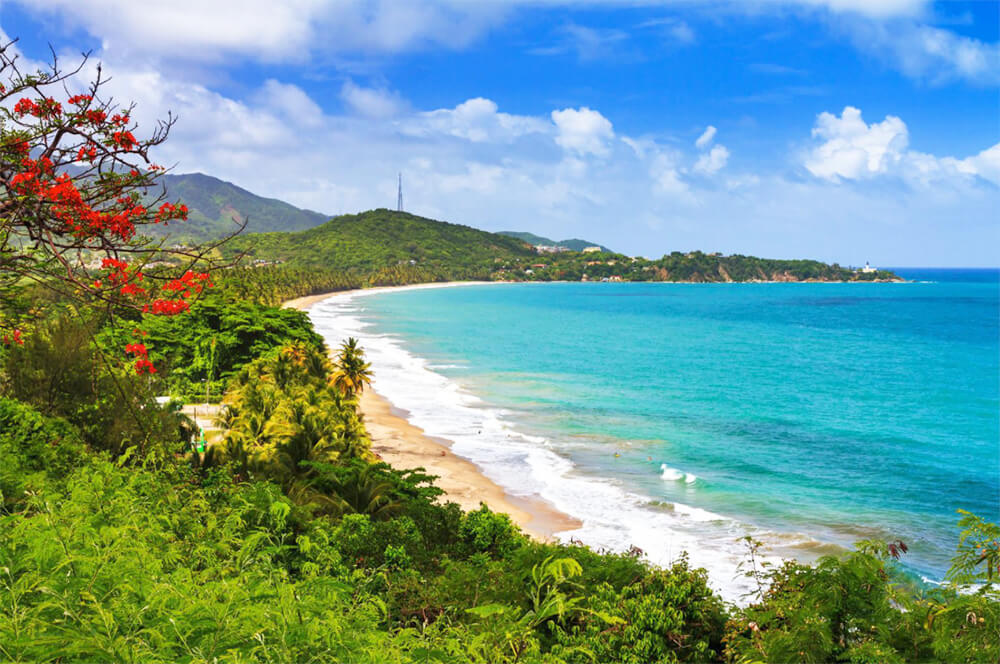 Puerto Rico: a charming island in the Caribbean filled with tons of people and businesses. If you've ever been there, you'll know that it's brimming with life. As the financial and industrial centre of the Caribbean, it's normal for lots of businesses to work internationally.
Lighthouse Translations can help when you're planning a conference or business meeting in Puerto Rico.
We help you translate Spanish to English when it comes to certified documents and simultaneous interpretations. No project is too large or small for our team.
When it comes to language, Puerto Rico is linguistically diverse. While English and Spanish are spoken widely, many residents speak a dialect known as 'Boricua'. Visitors can expect to hear many words and phrases that seem to mix English words with Hispanic accents and pronunciations. The language that emerges from this mix is rich and beautiful. It also requires professional translators that are skilled as well as being culturally aware.
Get In Touch with Us
Puerto Rico Translation And Interpreter Services
Puerto Rico is an island that is rich with culture, history, and tradition. It's also the business and financial hub of the Caribean region. Due to its location and other factors, much of the business on the island is international in scope. As a result, translation and interpreter services are in high-demand. The professionals at Lighthouse are more than prepared to meet that demand.
Puerto Rico Translation Services Available

We are happy to state that we offer a full range of translation and interpretation services on the island of Puerto Rico. No matter what your needs are, we will be happy to help.
Document Translation Services

Whether you  need a document translated for business, educational, or personal reasons, we can help. Here are just a few of the translation services we offer.
Business Translation Services

We have skilled translators who can translate any business document for you. This includes:
All translation work is done quickly, professionally, and accurately.
Puerto Rico is a tropical island in the Caribean. Residents speak Spanish and English, and are mostly of Hispanic origin. It has a mixed economy that is based on manufacturing, tourism, finance, real estate, and more. 
Culturally, the residents of Puerto Rico take deep pride in their history, families, and traditions. That pride is communicated through the food, art, literature, and music of the region.
Each year, tourists come to visit Puerto Rico from around the world. Once they arrive, visitors can enjoy:
Financial Translations

Financial documents must often meet regulatory and legal requirements. To make sure this happens, we only employ financial translators who have relevant experience. Our financial translation services include:
Video Subtitling
Video is a powerful tool. Brands use video for marketing, training, and many other purposes. Of course, the best video is only effective if the target audience understands it fully. When your videos are made for a multilingual audience, you need video subtitling services that are 100% accurate every time. Our team can deliver that accuracy with each and every project.
Certified Translation Services

In some cases, translated documents must be accompanied with some form of certification or notarization. If you need the accuracy of your translations verified in any way, just let us know. We have translators on staff who meet the qualifications required to deliver certified translations. Our staff translators have completed accredited translation and interpretation programs so they can provide you with the certified translations you need.
Why We're One of The Best Translation Agencies in Puerto Rico

When you hire a translator or interpreter from Lighthouse, you will work with only the best. Our professional service providers have a combination of language competency, cultural understanding, and professional experience that is absolutely unmatched. If you need any of the services mentioned above, or other translation services, contact us today! We'll connect you with a professional who is perfectly qualified to work on your project.
Why choose Lighthouse Translations?
Lighthouse Translations provides quality document translations, interpretation services and helps you handles your multicultural network of clients. We have offices in different regions of Puerto Rico, including the city of San Juan since 2003.
San Juan is the capital of Puerto Rico, making it the 46th largest city under the jurisdiction of the United States. It's Puerto Rico's most important seaport and the island's financial, cultural, and tourism centre, so it's impossible to avoid working with clients from all over in this thriving city.
We help companies translate documents efficiently so your work will not be interrupted. Our team has Puerto Rican Spanish translators and the latest technology to help with your project. Of course, there's a quick turnaround time for every project too.
We completed over 1,200 projects involving project management and over 2,300 projects which need precise translations. This is why our translators are trained for any situation your business might face.
Our Translation Services in Puerto Rico
We offer many of our services in Puerto Rico, so regardless of what you need to be translated, you can find someone to help.
Interpretation Services Puerto Rico
Simultaneous Interpretation
When you're speaking with someone at a conference or meeting, it's preferable if you don't need to wait for a translator to finish talking and translating before moving on.
You want your speech to flow naturally, which is why we recommend using a might want to use our simultaneous interpretation service. Translation will happen We translate languages in real time so your clients never feel left out at conferences or meetings.
Conference Interpretation

Conferences always include people from all over a world. It can be difficult to make everyone feel included though when people don't speak the same language.
Lighthouse Translations provides highly skilled conference interpreters to help with translating from over 20 languages. We'll also help manage the conference on site too, and even provide a post-event wrap-up.
Translation and Interpretation Equipment Rentals
We offer specialised interpretation equipment to rent for any events across Puerto Rico. You can deliver a smooth, professional service with the latest technology: digital transmitter, receivers, full interpretation systems or soundproof booths. If you're unsure of what you need, we're more than happy to help you figure that out too.
Document Translation Puerto Rico
Business Translations
You need a translation service to help you out with specific business tasks. For marketing, human resources, and corporate communication, Lighthouse Translations will keep your business running smoothly. Our translators can help with anything from translating business articles and brochures, to marketing communication.
Legal Document Translation Services
Legal documents are hard to figure out even when they're in English. The complicated language makes it even more difficult to translate these documents. Our interpreters are trained to understand the nuances of the language and offer precise and efficient legal translations.
Medical Translations

There's a lot of specific languages involved in medical documents. Even native speakers may not recognize certain words. Our speakers are trained in translating trial reports, consent for surgical procedures, licensing procedures and more.
Website Translations

Lots of businesses are online nowadays. If you want to expand your business into a different market you might need to translate your website to reach a larger audience. Lighthouse website translations
will help you expand your company to a new target market. Let us help with content, format, currency conversion, and even page layout too.