San Juan Interpreter Services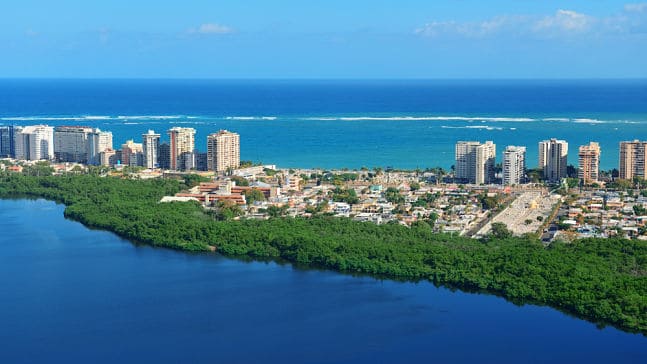 San Juan is the capital and the most populous city in Puerto Rico. It is known as la "La ciudad amurallada" or "the walled city". It is one of the biggest and best natural harbors in the Caribbean and the second oldest European-founded city in the Americas. It's a charming city that will transport you to colonial times. Lighthouse Translations is an industy-leading resource for San Juan Interpreter Services.
San Juan is the most important economic and industrial center of the Island. Its metropolitan area concentrates most of the economic activity in Puerto Rico.
The island stands out in Latin America for being the leading country in urban development. Doing business in a vacation spot? We're in!
Why Choose Lighthouse Translations?
Lighthouse Translations is the leading company in translations and interpretations. We understand that interpretation is a complex and strenuous process, therefore our interpreters always maintain a professional attitude and possess exceptional linguistic and interpersonal skills to facilitate interactions between two or more languages.
Lighthouse Translations offers accurate, professional, and culturally appropriate simultaneous and consecutive interpretation services. You need to be able to depend on a trustworthy translation provider, and we are the gold-standard in providing accurate and comprehensive business translation services.
As a leading translation company, we provide the language, cultural and global expertise you need to successful engage with international consumers. From interpretation to translation you can count with our San Juan Interpreter Services.
Our San Juan Interpreter Services Include:
Get to know San Juan:
During your business visit, there are many places you can enjoy on your free time. It will be good to know the reason of the famous slogan, "Puerto Rico Does it Better" or why Puerto Ricans are considered the happiest people in the world!
The City of San Juan offers a combination of traditions. Its cobblestone streets and picturesque homes will make you fall in love with the city. Explore scenic waterfronts, century old forts, museums, charming plazas, magnificent restaurants, shopping, and experience the culture by attending to festivals or theaters.
Also, don't forget to contact us to learn more about how we can help you with our translation, interpretation, rental equipment services, or the whole package! Call us at the number at the top of the page and take advantage of a FREE price quote today!
We're ready to help you with all of your San Juan Interpreter Services!