San Jose, California Interpreter Services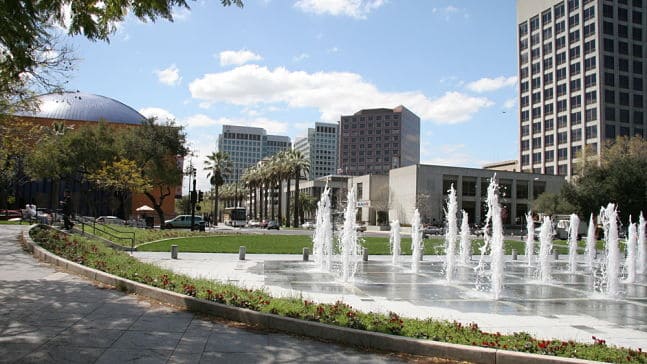 San Jose is the perfect city to do and grow your business. It is the third largest city in California and the Capital of Silicon Valley, the most creative and technological place in the world. Lighthouse Translations is your top resource for San Jose, California Interpreter Services in more than 15 languages.
It's the home of a diversity of big-name companies like: Siri, PayPal, Adobe Systems, eBay. San Jose is also the home of two of the biggest companies in the world, Facebook and Apple.
Having all of these successful big companies means that accurate communication is vital, especially if you are able to communicate and exchange information and ideas in the person's native language.
Whether you need someone for a conference, event, or business meeting, we are the ones to trust and we're here to help.
Why choose Lighthouse Translations?
Lighthouse Translations is the best language provider option for business and creative people. Whether your company is small or big, communicating with your international clients or personnel is key. That's why you have to choose wisely your partner for interpretations or document translations.
We are the industry-leading resource for San Jose, California Interpreter Services. If you are hosting an event or conference, we are your best option for excellent and accurate communications.
Our team of more than 200 interpreters and translators, who can work with more than 20 languages, are your best choice for with the most professional and experienced people in the industry.
We encourage you to browse our site for more services and information. You can access our other services pages using the links below. You may need help with Russian, Spanish, Portuguese, French, Chinese, Japanese in translations and interpretations for a business meeting, if so, we are here to help.
The best way to learn more about us, however, is to contact us using the form to the right or calling us at the number at the top.
Our San Jose Services include:
Why go to San Jose?
San Jose is a place where, after your big meeting or conference, or that wonderful hi-tech training session, you can do many things from parks, museums, gardens, theaters, and landmarks.
Beginning with the Municipal Rose Garden, the Rosicrucian Egyptian Museum, the Santana Row Shopping Mall, the Tech Museum of Innovation, the Winchester Mystery House, the San Jose City Hall and the SAP Center. These are some of the top places tourists can go to wonder around San Jose after a busy day in the conference room. It's a great place for entrepreneurs and creative people alike.
Don't forget Lighthouse Translations is your go-to resource for interpretations on your next conference or business event.
We're ready to help you with all of your San Jose, California Interpreter Services!