Washington DC Interpreter Services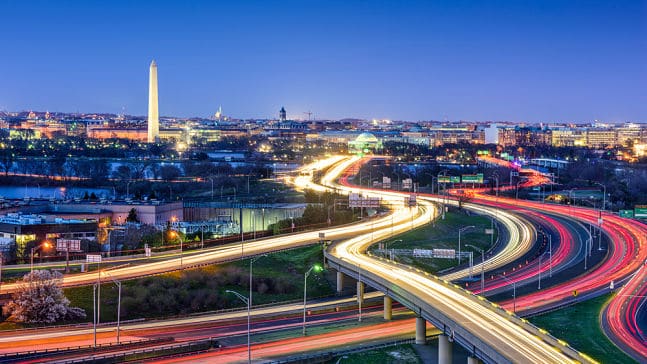 Lighthouse Translations is an industry-leading translation and interpretation agency and your best option for Washington DC Interpreter Services.
Clear communication is vital here at the nation's Capital. Home to the White House, where many representatives from around the world attend and make important decisions. Likewise, it's home for numerous embassies, US and foreign government offices as well as most domestic and international NGO offices.
Get In Touch with Us
Document Translation Services

If you live or work in the DC area and need any personal documents translated, we are happy to help. We provide family translation services. We are also happy to translate your persona correspondence, travel documents, court documents, and school related materials. Are you planning a trip to the Washington DC area? We offer escort interpreting services to help you get the most out of your visit.
Technical Translation Services

DC is home to various tech businesses and defense contractors. Because of this we provide technical translation services. If you need assistance translating user guides, software documentation, app translations, operations manuals, blueprints, proposals, and more.
Washington DC Translation And Interpretation Services

If you've ever visited Washington DC, you know that the capital of the United States is home to various embassies, the United States Congress, colleges and universities, The Whitehouse, offices of both US and foreign governments, and NGO offices from around the world. There may be no place in the world where clear and effective communication is more important. That is why we have established operations in Washington DC. Our goal is to provide businesses, individuals, educational institutions, government officials, and other organizations with the translation and interpretation services they need. 
About Washington DC

The Washington DC greater area attracts tourists, students, government employees, and business professionals. It is one of the busiest cities in the world, and it has a rich history, culture, and business ecosystem.
Washington DC is the Capital of the United States, and a commonwealth bordering Maryland and Virginia. It is located on the bank of the Potomac river. It is a global political city, and one of the most visited locales in the world. It is the home to a variety of organizations including:
DC is also in close proximity to Baltimore, Philadelphia, Pittsburgh, Newark, Jersey City, Virginia Beach, NYC, and many others. 
Several businesses have established their headquarters there, including:
For visitors, there is no shortage of things to do. Tourists can enjoy:
All in all, the Washington DC area is perfect for tourism and commerce. We are happy to make this city even better with quality interpreter and translation services.
Conference Interpreter Services in Washington DC

You will find some of the best event space in the Washington DC area. There are also a virtually unlimited number of hotels for guests to stay, and plenty for them to do in their down time. It's a great place to hold an international conference. If you choose to do so, make certain that your guests can fully enjoy the experience. Work with us, and we will integrate the interpretation services you  need into your event.
Business Translation Services
We want to help your business communicate effectively with customers, clients, and business associates from around the world. That is why we have hired professionals who are fluent in over 20 languages. They can help you translate contracts, business letters, proposals, manuals, and any other business documents.
The Top Translation Agency in Washington DC

If we haven't mentioned a service that you need, don't fret. We offer a comprehensive set of translation and interpreter services. No matter what your needs are, we have staff on hand who can capably meet your needs. Let Lighthouse assist you with your next translation project.
Why choose Lighthouse Translations?
No matter what meeting, conference or workshop need you have, it's our job to ensure efficiency and clarity in verbal and oral communications through our interpretation and our document translation services.
Have you been to the United States Capitol? Well, we can assure you that it's going to be a great experience.
A great place for entrepreneurs, many of those who wish to create and be their own boss. To the new people who visit us go and explore our streets and you'll find some amazing things.
The magnificent city of Washington DC has many historical and iconic monuments and museums like: The Lincoln Memorial, United States Capitol, The 17 Smithsonian Museums, Martin Luther King, Jr. Monument and more.
If you need help with translations for an event, any type of conference or meeting, translating any sort of documentation for a company or your personal business, or someone to handle every aspect of your interpreter services, we're here to help. That's our way of thinking and acting, bringing people together through the art of linguistic. We communicate in a diverse way, that's what we're passionate about.
We invite you to browse our website so you can discover all the types of services that we offer for any of your Washington DC interpreter services' needs. You can access our other services pages using the links below.
To learn more about our services contact us using the form to the right or you can call us at the number that appears at the top of the page. We can assure you that our effective services will make stay with us.
Our Washington D.C. services include:
While this list shows many of the most common services that Lighthouse Translations provides, it's definitely not all-inclusive of everything we can offer. If you don't see the specific service or need that you're looking for, simply please contact us, or take advantage of a FREE price quote today! We're ready to help you with all of your Washington DC Interpreter Services.