Baltimore Interpreter Services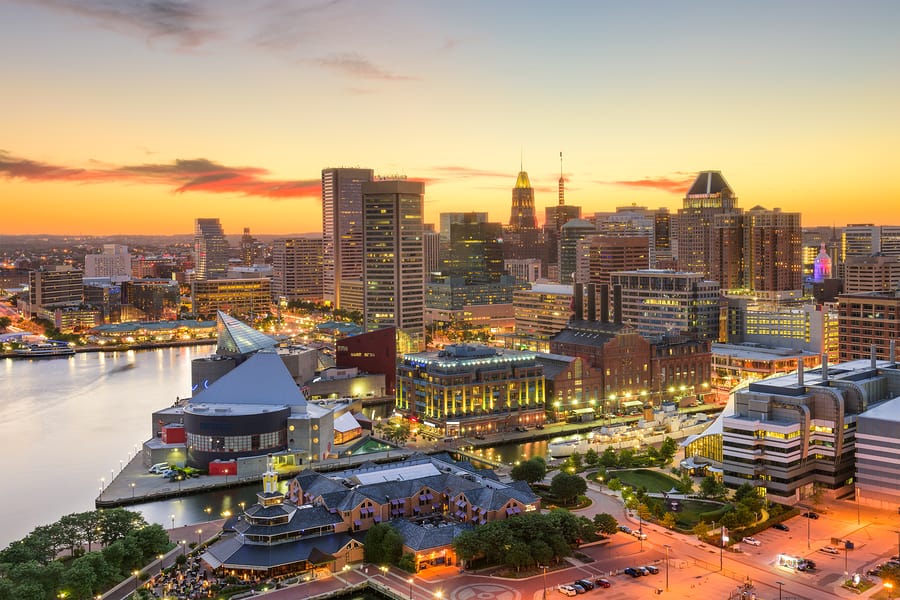 Get in Touch with Us
Baltimore Conference Interpreters
Baltimore is a great place to hold a conference or another event. The city is full of amazing hotels and other events space. Your business associates will find plenty to do in their downtime. Baltimore is also an international City, and it holds great appeal for business professionals around the world.
Of course, you will want to ensure that every person attending your event has an amazing experience. If you attracted global audience to your event, you might consider using our conference interpreters. They will work with you as you plan your event as well as during the conference to ensure that your guests can experience the conference without struggling with any language barriers.
As part of the service we can provide interpreter equipment rental, translation of brochures and pamphlets, real-time interpreter services for presentations and breakout sessions, and any other relevant services you may need.
Baltimore Translation Services

At Lighthouse, we are proud to serve clients in a variety of industries, from all over the world. In addition to providing the best interpreters and translators, we also endeavor to customize the service offerings we provide to the culture and business ecosystem of each city. It is this approach that has led to us being regarded as one of the best translation agencies in Baltimore.
About Baltimore
Baltimore, also known as Charm City is located in Maryland. It's the largest city in Maryland, and just a stones throw from the DC area. It's home to, Johns Hopkins University and Hospital, a close neighbor to the United States Naval Academy in Annapolis, Marriott International, and other organizations. 
The city of Baltimore is often referred to as a city of neighborhoods. In spite of being a rather large city, it retains a bit of a small-town feel because it's divided into different neighborhoods, each with their own history and culture. The city of Baltimore is considered among the friendliest cities in which to live on the east coast. The city is ethnically and racially diverse.
Finally, Baltimore has many tourist attractions. Visitors can enjoy themselves at the National Aquarium, Baltimore Museum of Art, Maryland Science Center, and other interesting spots. 
Clearly Baltimore is a great place to live, visit, and do business. Its coastal location also makes it friendly for international commerce. Keep reading to learn more about our translation and interpretation services.
Baltimore interpretation and translation services
If you are in the Baltimore area and need help with certified translation services, interpreter services, even interpreter equipment rental in the Baltimore area let us know. We are always available to provide our services quickly and professionally.
Business Translation Services
We offer a variety of translation services for our business clients. These include:
We offer other services to businesses as well. Contact us to discuss your needs.
Personal Document Translation Services
There are many reasons to have your personal documents translated. You may be applying for a work visa, getting married or divorced, or traveling to a foreign country to study. Whatever your reason we are here to help. We have certified professionals if you are able to translate documents including:
Don't worry if your document isn't listed above. Our personal translation services are comprehensive.
Why Choose Baltimore Translation Services?
Most importantly, we are simply the best in the industry. If you have translation or interpretation needs, you can count on us to meet those needs professionally and impeccably every time. We are keenly focused on providing you with nothing less than the best in terms of customer service and professionalism. Finally, we understand the history and culture of the city of Baltimore. We are ready to meet the translation interpretation needs of businesses and citizens of charm City.
If you're taking a group of guests to one of these attractions, you can make use of Lighthouse's interpretation equipment rental in Baltimore. We can also cover business meetings, conferences, and any event that requires your message translated or interpreted in any way.
Why Choose Lighthouse Translations?
Downtown Baltimore takes business meetings to the next level. It is the seat of government, and it features some of the city's most iconic buildings and institutions. Despite the Downtown's significance, tourists usually end up in the Inner Harbor, which has most of Baltimore's museums and most luxurious hotels. Make sure to hire one of our escort interpretation services to join you and your guests as you get acquainted with this iconic city.
But if you're expecting to attend a business meeting or a conference, then our conference interpreting services are just what you need to ensure that you do not miss a single word from your colleagues. Our associates are prepared to pick up on the smallest details and present them to you accurately. They will be taking note of local dialect and offering different ways of interpreting a lecture; all while answering your questions and helping your guests.
Get to Know Our Baltimore Interpreter Services