Boston Interpreter Services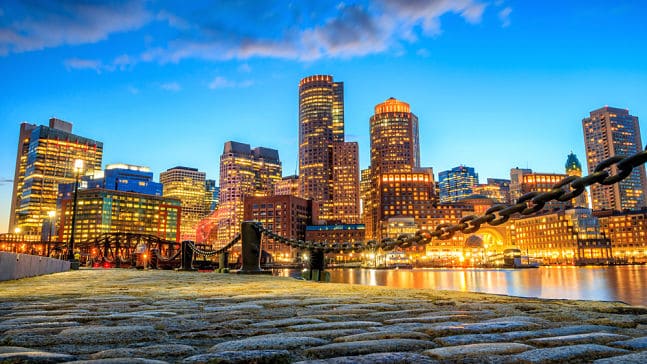 Lighthouse Translations is an industry-leading resource for Boston Interpreter Services. Whether you need help with document translations, interpretations, translation rental equipment, or the whole package, we're here to help!
It's an extremely busy area where many companies are located like Samuel Adams, Guillete, Converse, GE Measurement & Control Solutions, The Boston Globe, Ocean Spray among many more. If your next global conference is in Boston, we are happy to assist you with our translation services.
The city of Boston, Massachusetts
Boston is considered as one of the most important places in the United States. A state so rich in history being known as the birthplace of the American Revolution. An area which is filled is professional and academics. Nowadays, Boston is a very busy area with a numerous variety of prestigious colleges and universities starting with Harvard University and MIT.
When visiting this majestic city:
Here are a few things to do and places you can go while your stay. Boston Tea Party Ships and Museum, Old State House Museum Admission, Adam National Historical Park. For those sporting fans, you may attend either a Boston Celtics basketball game or a Boston Red Sox baseball game.
Our Boston services include:
Simultaneous Interpretation
Conference Interpretation
Business Translations
Legal Document Translations
Medical Translations
Website Translations
Translation Equipment Rentals
Here at Lighthouse Translations, our team works with more than 200 interpreters and translators, covering over 20 languages, we have the most experienced people in the industry available to cover your translation and interpretation needs. Rest assured that no matter what your needs are, we will deliver.
We encourage you to look around our website and discover all the great services that Boston Interpreter Services have to offer. You can access our other services pages using the links below. The best way to learn more about us, however, is to contact us using the form to the right.
While this list shows many of the most common services that Lighthouse Translations provides, it's definitely not all-inclusive of everything we can offer. If you don't see the specific service or need that you're looking for, simply please contact us, or take advantage of a FREE price quote today! We're ready to help you with all of your Boston Interpreter Services.