Fort Lauderdale Interpreter Services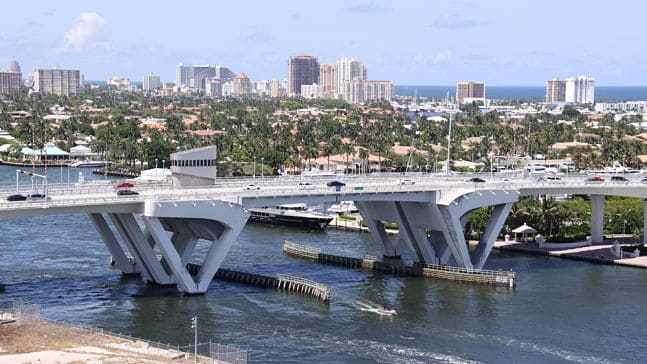 Fort Lauderdale has emerged as one of the fastest growing markets for global trade with more that 40% of local businesses engaged in supporting international commerce. If Fort Lauderdale has become your ideal meeting place, we are ready to cover your needs on your next international conference or business event with our Fort Lauderdale Interpreter Services. Lighthouse Translations is Fort Lauderdale's industry-leading option for best-in-class service.
Perhaps you are coordinating a conference or business event and Fort Lauderdale has become your ideal meeting place.
Lighthouse Translations can help you achieve a gold-standard event whether you just need translation, interpretation or translation rental equipment; we can help you!
Why Choose Lighthouse Translations?
Fort Lauderdale is one of the 100 best places to live and launch a business. Our primary goal is to help you expand your business on a global level, were you can communicate and do business effectively and professionally, and be an integral link to the global economy.
Our team consists of over 200 native-speaking professionals, trained in translation and interpretation services in more than 20 languages, We strive to provide interpretations services tailored to you, your business and your event, so you can rest assured that you're getting the right person by your side.
Our Fort Lauderdale Interpreter Services Include:
Getting to know Fort Lauderdale:
The "Venice of America", nicknamed for its 185 miles of waterways and canals, ranks as one of the top beach destinations. Hitting Fort Lauderdale Beach is a must!
While we take care of business you can enjoy what this lively city has to offer, hit an art exhibition at Las Olas Boulevard or if you're a sports fan, there are no less than seven pro teams to root for in the area! Take your business partners to Chef Jean Pierre's restaurant or take a casual dining experience at Premiere Cafe & Bar.
Remember that we are your best option to cover your interpretation needs on your next global conference or event. Don't hesitate to contact us at the number at the top to know more information or simply fill the form to the right.
We're ready to help you with all of your Fort Lauderdale Interpreter Services!