Orlando Interpreter Services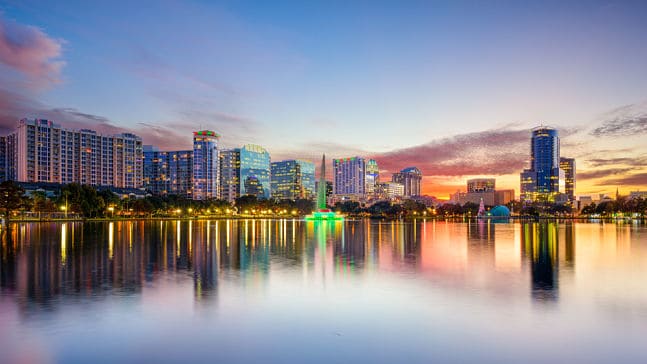 Lighthouse Translations is ready for your Orlando Interpreter Services, whether you need just the interpreter services, interpreter equipment, document translation, or all of the above, we are here to help. The city of Orlando is more than just a great place for vacation. It's also an amazing business destination whether you are coordinating a conference or business event and this city becomes your ideal point of meeting. You may be thinking if you might need an interpreter… The answer might be yes, and we recommend it 100%.
Hiring professional interpreter services can help you or the company you work for effectively and precisely communicate with those who speak other languages, across a wide range of factors and situations. Orlando is a place that is growing and changing in all the best ways.
Orlando is the second most competitive business location among large U.S. cities, certainly expanding to make business in this city requires to excel in the best way possible; Lighthouse Translations is your best option. Some of the factors to consider are the native language or culture of the other person, and some of the situations to consider are discussing legal matters or provide stakeholders with real time information in their language about your company. Lighthouse Translations can light your journey with our interpreter and translation services.
Why choose Lighthouse Translations?
Interpretation is a complex and strenuous process, therefore our interpreters always maintain a professional attitude and possess exceptional linguistic and interpersonal skills to facilitate interactions between two or more languages. Lighthouse Translations offers accurate, professional, and culturally appropriate simultaneous and consecutive interpretation services for all your Orlando interpreter services.
Lighthouse Translations offers both consecutive interpreters, commonly used in one-on-one or small groups, and conference/simultaneous interpreters; generally used for large conferences or meetings where two or more languages are required.
Lighthouse Translations services:
When in Orlando:
Chances are you've been to Orlando, perhaps even more than once. Whether this is the first time visiting Orlando or you are returning to the city, these are a few places to enjoy while you relax from work: visit the American Art Museum, get tickets for Orlando's NBA team the Orlando Magic, take a tour to the Orlando Brewing Company or enjoy a delicious meal at a hip neighborhood at some buzzed-about restaurant.
Orlando is ranked as the best city for recreation, best foodie city and most pet-friendly city. This is not something you want to miss out!
We encourage you to browse our site to discover all that we have to offer in regards to Orlando Interpreter Services. You can access our other services pages using the links below. The best way to learn more about us, however, is to contact us using the form to the right or calling us at the number at the top.
We are thrilled to help you with all of your Orlando Interpreter Services!