Remote Virtual Interpreting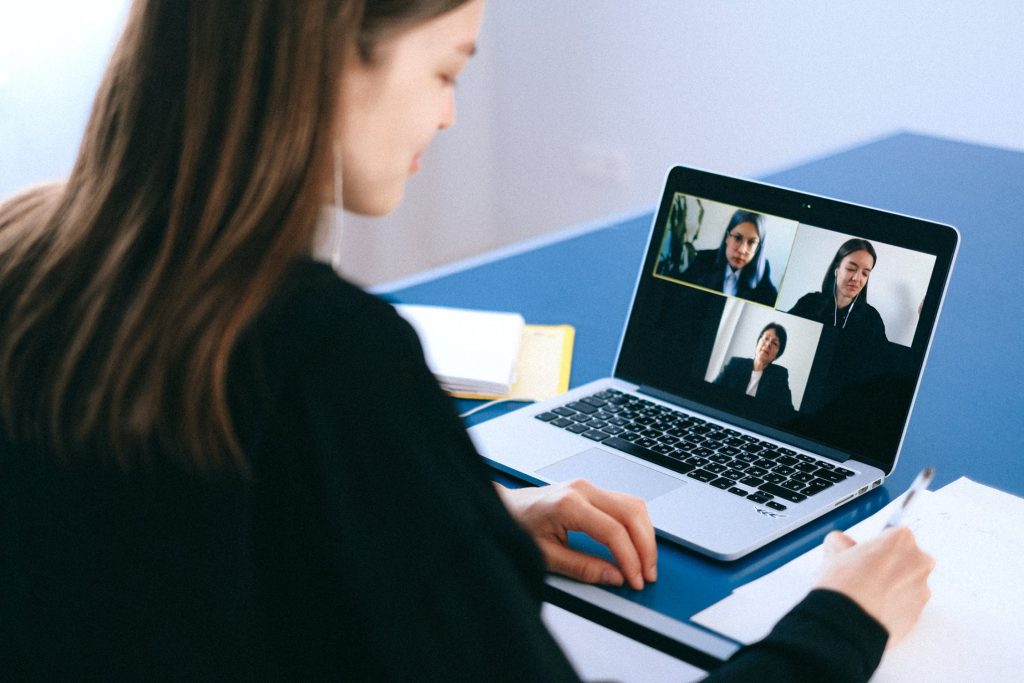 Here at Lighthouse Translations, we're committed to helping you plan all of your conferences, webinars, video chats, and more! Hosting such events often requires a well-trained group of interpreters, ready to tackle down any language barriers.
Our Remote Virtual Interpreting team is just the right fit for you – a skilled group of interpreters will help you remotely translate any conversation you require. Whether you seek on-site or remote services, we offer the best virtual interpreting in the business.
We have experience doing both consecutive and simultaneous interpretation for virtual meetings in all of the platforms listed here:
Adobe Connect
Go To Meeting
Microsoft Teams
Skype
ZipDX
Zoom
Webex
Lighthouse Translations also offers live technical support and Zoom hosting for remote meetings that need language interpretation.
Why choose Lighthouse Translations?
Lighthouse Translations prepares thoroughly for the job you need, and our wide range of Remote Virtual Interpreting services include automatic captioning for the deaf, real-time translations, and more!
Some of the benefits of having a remote interpretation meeting with us are:
Experienced remote meeting project managers
Experienced remote call technicians
Experienced consecutive and simultaneous interpreters (languages available: Spanish, English, Portuguese, French, Russian, Italian, German, Chinese, please call for others).
Dozens of satisfied customers have enjoyed all of this and continue coming back to Lighthouse Translations. Check out our Clients tab to get a peek at all of those who chose –and keep choosing—Lighthouse Translations for their interpretation services.
Getting your Remote Simultaneous Interpreting on
Our services are not only highly recommended but also very easy to book! Just contact us for a Free Price Quote, and we'll get back to you as soon as possible!
We look forward to working with you!