Bogota Interpreter Services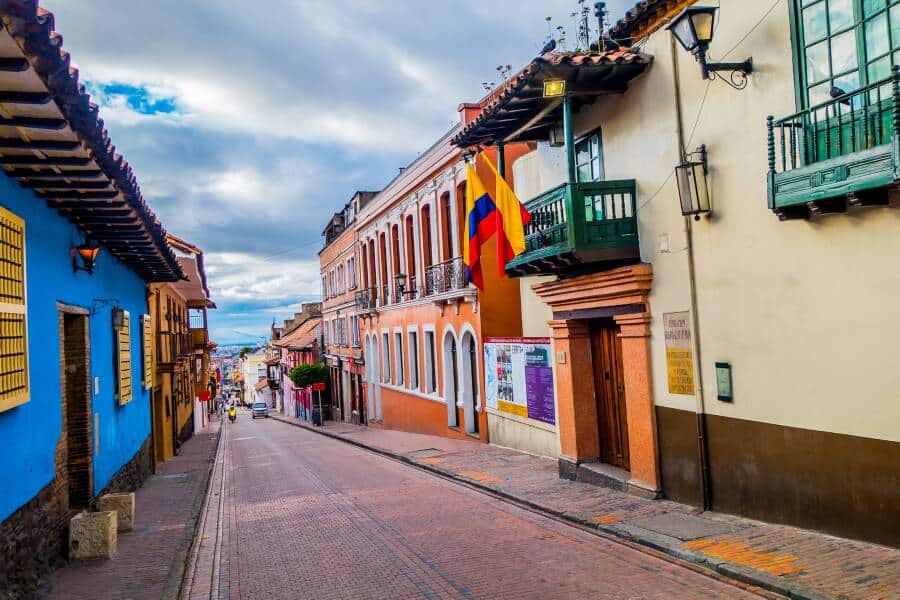 Choosing a location for your global international meeting or conference could can be a big decision. You need to choose a place that will be convenient for your company and that will provide a great option for your conference attendees. Have you considered Bogota? Located in Colombia, Bogota has a great deal to offer. Because it is a favored business location, Bogota offers a variety of conference centers perfect for your own global international event. If you choose Bogota for your global international conference, then you will need to choose the right translations service in the area. Translations and conference interpretations are extremely important for a conference that will include attendees from all over the world.
The only way that communications can go smoothly will be if translators are present in order to handle any languages that may need interpretations. Lighthouse Translations and Interpretation Services offers numerous different conference interpretation services that you could consider.
Get in Touch with Us
When you plan a conference, it is vital that communications and translations are planned right along with every part of the event. This is why Lighthouse Communications will work with you throughout the event planning. This way, communications will already be in place for each part of the schedule, making it easier for you to plan the rest of your conference. Lighthouse Translations and Interpretation Services offers a number of different services that can ensure that your conference in Bogota goes as smoothly as possible. To begin with, Lighthouse Translations and Interpretation Services offers all native speakers. You will be able to choose interpreters for almost any language in the world, and they will be able to accurately translate everything throughout the conference. In addition to professional conference interpretation services, Lighthouse Translations and Interpretation Services offers document translation, telephonic interpretations, and escort interpreters. To make sure that all of the interpretation services are handled smoothly, Lighthouse Translations and Interpretation Services can offer you professional interpretation equipment rental. These Our interpretation equipment rentals will assist both provide tools for the interpreters, as well as the attendees, so that communications can be effective and accurate. In addition, Lighthouse Translations and Interpretation Services will work with your event coordinator so that any unexpected issues that arise in your conference or meeting will be translated properly. Are you planning an global international conference or meeting in Bogota? This location has plenty to offer as far as business and leisure, making it an ideal option. In order to handle the communications for your conference, be sure to choose a translation services and interpretation services that can work for you. Lighthouse Translations and Interpretation Services makes communications planning easy. With this service, you will have help in planning interpretations from the planning stage of the conference throughout the event, even when unexpected translation needs arise. If you would like more details of our conference interpretation services, get a FREE Interpretation Price Quote
Translation And Interpretation Services in Bogota
In the past ten years or so, the Colombian government has worked very hard to create a powerful and attractive business climate. As a result, Bogota has become a favored business hub among companies that have expanded into this region, or that are in need of meeting or conference space in a Latin American nation. 
If you're considering Bogota as the location for your next global conference, or you have operations in that area, keep reading. Chances are you will need certified translation services, and we can help.
About The City of Bogota
If you haven't added Bogota to your list of cities to consider for your next conference or event, you should know that it's a beautiful city, and very friendly to visitors. Your choice will be well-received among your attendees. Consider these facts:
Bogota is Very Safe
The first thing you'll notice upon visiting Bogota is that the city is full of European and American expats. This is a good sign that the city is quite safe. your conference guests will feel very comfortable making their way around the city.
Your Attendees Will Have Plenty to Do

Bogota is full of restaurants and bars serving delicious foods and drinks. The city is also very friendly to bicyclists. Many people visiting opt to take one of the manyi bicycle tours of the city. Bogota has a rich culture in history as well. Visitors can spend their spare time taking in museums, visiting religious sites oh, and enjoying the beautiful architecture in the city.
The Airport Hosts Many Major Carriers
Traveling to an event in Bogota is quite easy. Several major airlines fly directly into the airport there. It is easy to find a transportation from the airport to any of the hotels and resorts in the area.
Business Translation Services

At Lighthouse you can expect to receive a full range of business translation services. Our translators will work with you to accurately and quickly translate employee manuals, marketing content, websites, advertising copy, business correspondence, reports, proposals, and much more.
Document Translation Services

Of course, our translation services aren't limited to business clients. We know that people also travel to Bogota to study, to live, or for other personal reasons. we are happy to help them with their translation needs as well. We are happy to provide translations for school transcripts, travel documentation, birth certificates, divorce papers, and any other items someone may need to live and travel in Bogota.
Bogota Conference Interpreters
Lighthouse Employees professional interpreters from all over the world. They are capable of providing their services in more than 20 different languages. If you hold an internationally skills conference in Bogota, we can staff that conference with the interpreters you need, and help you plan your event so that it goes off seamlessly with your attendees getting the best experience possible in terms of their language needs.
Interpretation Equipment Rental in Bogota
Of course, in order to hold a successful conference in Bogota with real-time interpreter services, you'll need to have access to the right equipment. The only problem is that most conference organizers simply do not have room for anything else on their 'to do' lists. Fortunately, this is another area where we can help. We can find local sources for the equipment you need, and ensure that everything is in place for your conference.
Count on Lighthouse For Your Interpretation And Translation Needs

If you are planning to visit Bogota for business or personal reasons, contact us. We are proud to provide top quality translation and interpretation services to you. Seek us out for business translations, travel related translation services, and conference interpreter services. You will quickly see why we are among the best translation agencies in Bogota.