Dallas Interpreter Services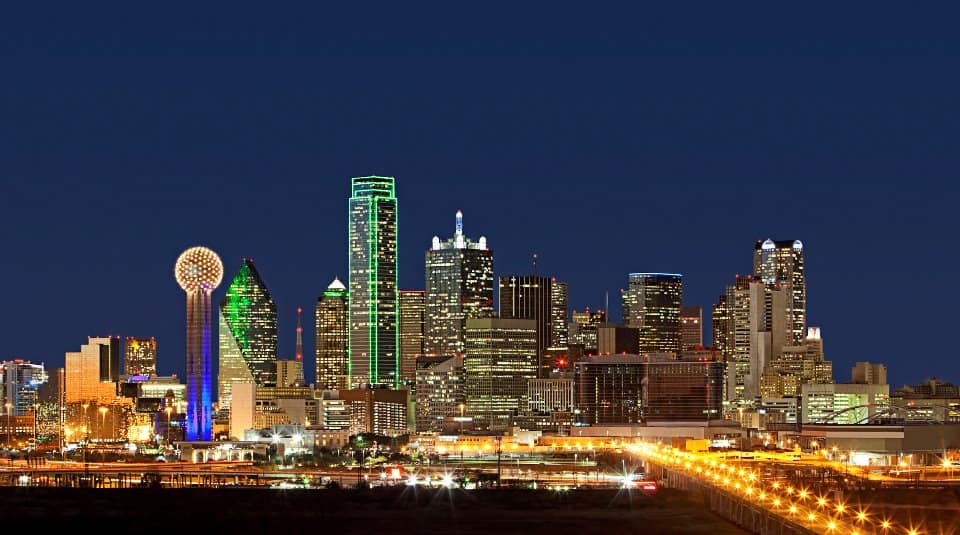 Lighthouse Translations is the top resource for your Dallas Interpreter Services needs. If you are planning your next global conference or business event at the "Friendliest City for Business", Lighthouse Translations is your best choice.
The City of Dallas is growing fast with almost limitless capacity for more companies. We want to help you expand to new markets and engage on a deeper level with your clients.
Our Dallas Interpreter Services will give you advantage of a culturally correct, consistent, specialized and quality ensured interpretation in several languages, including Spanish, French, Portuguese and Chinese, among others.
Working with our professional linguists will give you peace of mind ensuring an accurate and professional interpretation every time.
Get In Touch with Us
Dallas Interpreter Services

Dallas is a major city in the United States. It is home to several major corporations, schools oh, and is an attractive area for holding conferences and events. At Lighthouse translations we are proud to have a presence in the Dallas area in order to provide translation and interpretation services for a variety of clients.
About The City of Dallas

Many people don't realize that Dallas is home to some of the most well-known companies around the world. It is the headquarters of Exxon Mobil, AT&T, American Airlines Group, Energy Transfer Equity, Telnet Healthcare, Kimberly-Clark, Texas Instruments, Jacob engineering, JCPenney, and Dean foods just to name a few. The business environment in Dallas is very friendly to new startups, business expansions, and large corporate events.
If you hold an event in Dallas your guests can enjoy their time in the city no matter what their tastes are. Dallas is home to professional sports teams, concert venues, and a variety of restaurants with cuisines ranging from Tex Mex to BBQ. There are also museums, a zoo, botanical gardens, and an aquarium.
Finally, when compared to major cities on the east and west coast, Dallas is quite inexpensive oh, that makes it a popular destination for travelers and business professionals who must operate within a budget.you may find that you can provide your guests with more amenities and better services by holding your conference or event in a city like Dallas.
Business Translation Services in Dallas

If you need business translation services, you don't have to look outside the city of Dallas. We have professional service providers in your area to help you with business communications, business plans, employee manuals, software documentation, advertising copy, and any other materials required to successfully conduct business of any sort. We will also provide website translation services for your company.
Real-time meeting interpretation services

How do you hold an effective meeting when the attendees do not all speak the same language? You do this by making use of our real-time meeting interpretation services. Whether the meeting is in person or held via video, our professional interpreters will use their skills to provide every member of your attendees with the interpretations they need.
Document Translation Services

Dallas is a multicultural City and people from around the world have chosen it to live, work, and learn. It is also home to a major airport with carriers providing international service to and from the Dallas Fort Worth area. If you are a student attending school in Dallas from a foreign country, or you are planning to move from Dallas to another area, we can help you translate any travel related documents you need. We can also provide translations of birth certificates, letters, and any other personal documents.
Conference Interpreter Services

In the event that you do hold a major conference or seminar in Dallas, we have professional interpreters on staff who can help you provide your attendees with the interpretation services they need. Why risk having audience members who cannot enjoy the full event experience simply because of language barriers? We can staff your meeting sessions, classes, panels, and other conference events with staff to provide real-time translations to your audience members. We'll also work closely with your event planner to ensure that we deliver our services in the most unobtrusive way possible.
The Best Translation Services in Dallas

We sincerely believe that the city of Dallas is an amazing place to work, live, and visit. We are proud to do our part in making Dallas a global friendly city to all. If you need any sort of translation or interpreter services, reach out to us. We are confident that we can meet your needs.
Why Choose Lighthouse Translations?
Interpretation is one of the most difficult skills any linguist can master, that's why our team consists of 200 native-speaking professionals, trained in translation and interpretation services in more than 20 languages and with an experience that results in level of quality that can't be beaten.
The City of Dallas is the most populous city in the Dallas-Fort Worth metroplex and the fourth most populous metropolitan area in the United States. With such a culturally diverse city, we want you to know that we're available for all of your language needs. Whether you need just the interpreters, interpretation equipment, document translations or the whole package, we're thrilled to be here for you!
Our Dallas Interpreter Services Include:
We strive to provide interpretations services tailored to you, your business and your event, we encourage you to browse our site for more services and information. You can access our other services pages using the links below.
This is just a short list of the services that Lighthouse Translations provides. If you don't see the specific service or need that you're looking for, simply use the form to the right and we will contact you hassle free.
While in Dallas…
Dallas is where big hats, big hair and cowboy boots are the norm. Also, Dallas is a hotbed for art, history and sports. On your visit, we recommend these places for you to relax after a long day meeting clients and closing deals.
Dallas is the home to high-end art and cultural districts; the Dallas Arts District is something you don't want to miss out. Go to exhibitions, enjoy a delicious dinner at a restaurant with your partners, go shopping, and see performances. Dallas has everything you need to feel inspired.
No discussion of Dallas local culture would be complete without addressing locals' love for America's Team: the Dallas Cowboys. The Cowboys (and their cheerleaders) are a popular topic of conversation here. Join in the fun at AT&T Stadium or mingle with fellow fans at one of the cities' many sports bars.
PS. Don't forget that Lighthouse Translations is your go-to resource for your next global conference or business event.
We're ready to help you with all of your Dallas Interpreter Services!