Los Angeles Interpreter Services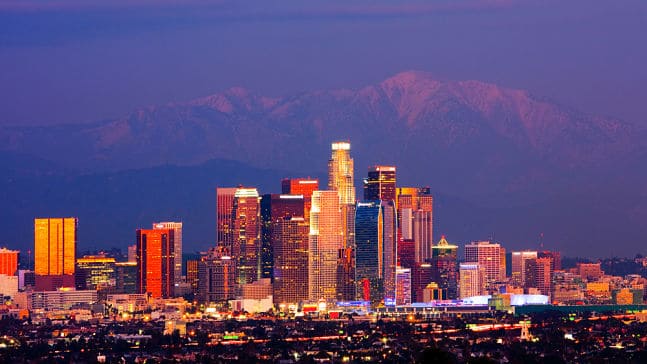 Los Angeles is one of the most diverse and unique cities in the United States. From the glamour of chic Hollywood to the home of renowned art galleries like the Los Angeles County Museum of Art and architectural pieces like The Getty Center. Lighthouse Translations blends right in with the art of linguistic services and technological solutions that our Los Angeles Interpreter Services offers.
We are the #1 resource for Los Angeles Interpreter Services, whether you need a resource for a conference or business event, we are here to help.
Nowadays, you want to expand to new markets and engage on a deeper level with your prospects or clients. Acquiring our Los Angeles Interpreter Services will give you advantage of an ensured quality interpretation, also that is culturally correct, consistent, and last but not least, an interpretation that is specialized. Working with our professional linguists will give you peace of mind ensuring an accurate, consistent and professional interpretation every time.
Why Choose Lighthouse Translations?
Lighthouse Translations is a leading company in translations and interpretations. Our staff members consist of over 200 native-speaking professionals, trained in translation and interpretation services in more than 20 languages, and the latest technology and equipment at your disposal.
Lighthouse Translations offers both consecutive interpreters, commonly used in one-on-one or small groups, and conference/simultaneous interpreters; generally used for large conferences or meetings where two or more languages are required.
The City of Los Angeles is on the leading edge of several growth industries, our primary goal is to help you expand your business on a global level, where you can communicate and do business effectively and professionally, and be an integral link to the global economy. Interpreting is one of the most difficult skills any linguist can master, that's why our team consists of only professionals with vast experience that can provide a quality service that can't be beaten.
Our Los Angeles Interpreter Services Include:
While in Los Angeles:
Not everything is about work, Los Angeles has an exhaustive array of things to do. If you are a film aficionado, vintage Hollywood is a must see. Some of the classic attractions in the area include TCL Chinese Theatre and the Hollywood Walk of Fame, and Paramount Pictures. Also you can window-shop or cruise the Rodeo Drive and the Sunset Boulevard. Or if you prefer the sun and enjoy the climate, opt for a day on the shore, head to Venice Beach or the Santa Monica Pier.
We encourage you to browse our site for more services and information. You can access our other services pages using the links above. The best way to learn more about us, however, is to reach out using the form to the right, contact us at the number at the top, or take advantage of a FREE price quote today!
We're ready to help you with all of your Los Angeles Interpreter Services!