Sao Paulo, Brazil Interpretation Services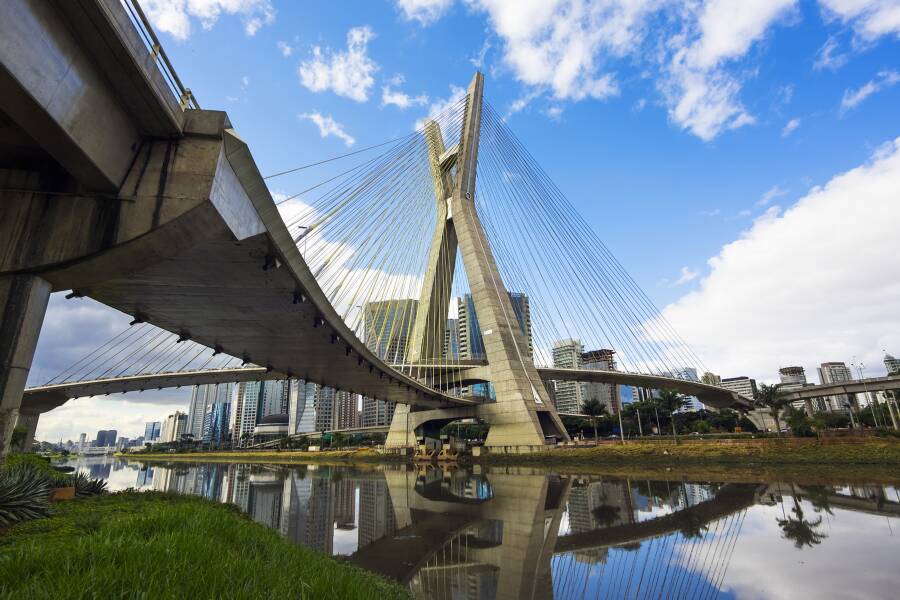 Sao Paulo, Brazil is a municipality and global city found in southeastern Brazil. It is the most populated city in Brazil, found in the Americas. It is the wealthiest state and has a strong regional influence on finance, commerce, the arts and entertainment. You can imagine then, that it is an exciting place to visit with many things to see and do. It's also home to the São Paulo Stock Exchange, the second largest stock exchange in the world in market value. In simple terms, the city is booming.
It has a great deal of culture as well as political influence both national and internationally. Many high profile events are held in the city and it's also home to many important parks, monuments and museums. It hosts the world's largest Gay Pride Parade and is home to the top Brazilian television networks. If you plan to visit Sao Paulo, you will not lack for things to see and do.
Interpretation Services in Sao Paulo, Brazil
If you are planning an event in Sao Paulo, Brazil, event translation services are probably going to be useful. It's a very diversified city with people from all over the world and many different cultures. If you're inviting attendees from different parts of the world, you will also want to be sure they can all hear your message properly.
Here are some reasons you might need interpretation services:
You have two options: consecutive and simultaneous to suit your event.
Native speaking interpreters are available for nearly every language in the world.
Professional document translations are available if needed for your conference.
Telephonic interpretation services are available in case calls arrive during the conference.
Interpretation equipment rental is available to meet all needs.
We understand how important these services are to the success of your event and that is why we take it seriously as well. You get only the best from our qualified staff.
Sao Paulo, Brazil Interpretation Services

Here, we also understand how important translation and interpretation services are for your business or event. That's why when you choose Lighthouse Translations and Interpretations, you will get only qualified experts in their field. We work with you from the planning stage to the cleanup of your event to help you get the most from your experience. We want your guests to walk away having heard and understood your message properly. We want to take the stress and worry off your mind so you can focus on the other important things, like running your event.
We will help you determine your needs and goals, plan specifically for your conference or event, and create the best communications possible. You can explore our site to learn more about the services we provide or contact us today for a free quote. If you have any questions or concerns, our experienced staff is waiting to assist you.