New York Interpreter Services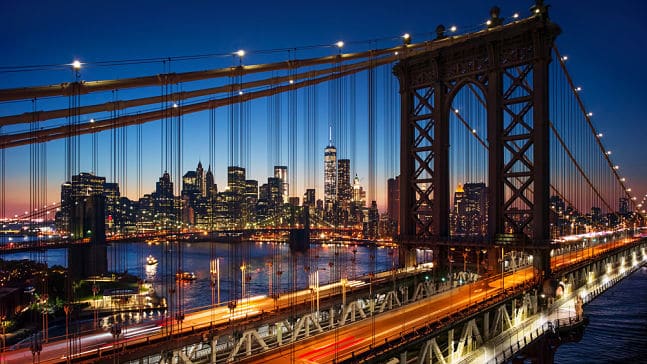 New York City or the Big Apple is the place where you can do anything, from bohemian creativity to big corporate business. Big influencers and creators come to this magnificent city to make a name for themselves, and culturally appropriate communications, in any language, is key for making this happen. Therefore, Lighthouse Translations and Interpretations is your ticket to the best New York Interpreter Services and document translations.
Why choose Lighthouse Translations?
Big corporations and institutions like IBM, Verizon, American Express, Godiva, Cornell University, the UN are some of the names that use our type of services, that's why we know that we can offer you an elite variety of services.
Whether you need help with Spanish, Portuguese, Russian, Italian, German, French, Italian, Chinese, Japanese, translations and interpretations for a business meeting or you need someone to handle every aspect of your simultaneous or consecutive interpretation needs, we are here to help.
We encourage you to check out our site so you can discover all that we have to offer in regards to New York interpreter services. Our team provides services in more than 20 languages. You'll be able to find our other services pages using the links below.
The best way to learn more about us, however, is to contact us using the form to the right. Our team of translators and interpreters is the best choice for your needs.
Our New York Services include:
When in New York:
The are many reasons to visit this amazing city, its diversity is phenomenal in terms of its population and activities. At the Big Apple you will experience a vibrant culture permeating each of the city's distinctive neighborhoods. Visit the East Village and Brooklyn to explore iconic boutiques, unique coffee shops or trendy restaurants. If you like shopping, explore the Fifth Avenue or admire the cutting-edge collections of the MoMa and the Met.
Also, you can catch a memorable show at Broadway. If you are a foodie, New York is the perfect place to explore a big line of food diversity. If you're a sports fan, you have the New York Knicks, the New York Mets or the all-time favorites, the New York Yankees. New York, the city that never sleeps, its greatness will always leave you amazed.
Customer care and a quality service are at the heart of our business, if you don't see the specific service or need that you're looking for, you can contact us and discuss your requirements and we'll advise on how to best proceed with your project, or simply use the form to the right and we'll contact you hassle-free.
Lighthouse Translations is ready to help you with all of your New York Interpreter Services on your next conference or business event!