New York Interpreter Services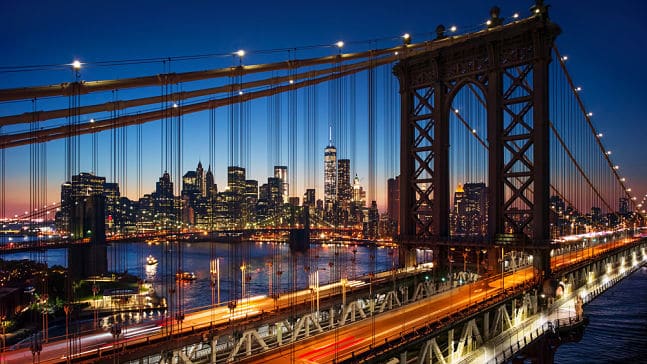 New York Based Translations
New York is one of the largest most densely populated cities in the world. It is the headquarters of numerous international corporations. It is a creative and artistic hub. The residents of New York hail from all over the world. Each day thousands of people come to New York as tourists, business professionals, and students. They represent hundreds of different ethnic backgrounds, and speak nearly as many languages.we are proud to be able to provide translation and interpretation services across the New York City area.
New York City or the Big Apple is the place where you can do anything, from bohemian creativity to big corporate business. Big influencers and creators come to this magnificent city to make a name for themselves, and culturally appropriate communications, in any language, is key for making this happen. Therefore, Lighthouse Translations and Interpretations is your ticket to the best New York Interpreter Services and document translations.
Interpreter and certified translation services in New York City

It's easy to see how a major metropolitan area like New York City would need a wide range of translation and interpretation services. We are very proud that we have served the New York area for many years l with a comprehensive suite of translation services 4 businesses, individuals, and organizations.
Get In Touch with Us
All about the Big Apple
New York City is considered to be a mega city, and a hub for international commerce, politics, finance, and media. The city is divided into geographical regions called burrows. These include Brooklyn, Manhattan, the Bronx, Staten island, and queens. Within each borough there are notable neighborhoods with Rich cultural, historical, and creative significance. Hell's kitchen, Harlem, and Chinatown are just three examples.
New York City is home to the United Nations. It is also home to major corporations including Verizon, JP Morgan, KPMG, price Waterhouse American Express, just to name a few.
Some of the most well-known and well-respected colleges and universities are in New York City. These include New York University, CUNY, Columbia University, City College, and other schools.
Finally, NYC attracts tourists from all over the world. Visitors come to see Broadway shows, attend film and video tapings, visit some of the most well-respected museums around the world, experience cuisines from across the globe, and to see sites such as Central Park and the Statue of liberty.
Why choose Lighthouse Translations?
Big corporations and institutions like IBM, Verizon, American Express, Godiva, Cornell University, the UN are some of the names that use our type of services, that's why we know that we can offer you an elite variety of services.
Whether you need help with Spanish, Portuguese, Russian, Italian, German, French, Italian, Chinese, Japanese, translations and interpretations for a business meeting or you need someone to handle every aspect of your simultaneous or consecutive interpretation needs, we are here to help.
We encourage you to check out our site so you can discover all that we have to offer in regards to New York interpreter services. Our team provides services in more than 20 languages. You'll be able to find our other services pages using the links below.
The best way to learn more about us, however, is to contact us using the form to the right. Our team of translators and interpreters is the best choice for your needs.
Our New York Services include:
While this list shows many of the most common services that Lighthouse Translations provides, it's definitely not all-inclusive of everything we offer. You may contact us or take advantage of a FREE price quote today! We're always ready to help you with all of your New York Interpreter Service needs.
Business Translation Services

A business in New York City is likely to have partners, associates, and customers from around the world. Having access to translation services is an essential part of operating a business in NYC, and we can help. We offer business document translations, marketing and advertising translations, and website translation services.
New York City Conference Interpreters

Do you have plans to hold a conference, event, or seminar in New York City? You aren't alone. The city is a business events hot spot, as there are several venues that can host large groups, and plenty of accommodations in the city and nearby. 
As you plan your conference, you'll need to take the needs of your presenters and attendees into consideration. One important step is ensuring that language barriers do not cause any issues, and that they don't diminish the experience of any of your desk. 
At Lighthouse, we have conference interpreters available for any conference or event. Not only will we staff your conference with qualified interpreters, we will help in the planning and execution of your event so that these services are delivered absolutely seamlessly.
Interpretation Equipment Rental in New York City
In order to deliver their services, interpreters require specialized equipment. Most businesses don't have that equipment on hand. Sourcing that equipment can be a bit nightmarish. Fortunately, if you need interpreter services, we can help by providing all of the equipment you need, and arranging for its delivery and setup.
We Are The Best of All Translation Agencies in New York City

If you need business or personal translation or interpretation services in New York City, look know further than Lighthouse. We have the staff and equipment you need. We are proud to have served NYC for many years, and to have developed a stellar reputation as a certified translation provider.
When in New York:
The are many reasons to visit this amazing city, its diversity is phenomenal in terms of its population and activities. At the Big Apple you will experience a vibrant culture permeating each of the city's distinctive neighborhoods. Visit the East Village and Brooklyn to explore iconic boutiques, unique coffee shops or trendy restaurants. If you like shopping, explore the Fifth Avenue or admire the cutting-edge collections of the MoMa and the Met.
Also, you can catch a memorable show at Broadway. If you are a foodie, New York is the perfect place to explore a big line of food diversity. If you're a sports fan, you have the New York Knicks, the New York Mets or the all-time favorites, the New York Yankees. New York, the city that never sleeps, its greatness will always leave you amazed.
Customer care and a quality service are at the heart of our business, if you don't see the specific service or need that you're looking for, you can contact us and discuss your requirements and we'll advise on how to best proceed with your project, or simply use the form to the right and we'll contact you hassle-free.
Lighthouse Translations is ready to help you with all of your New York Interpreter Services on your next conference or business event!