San Francisco Interpreter Services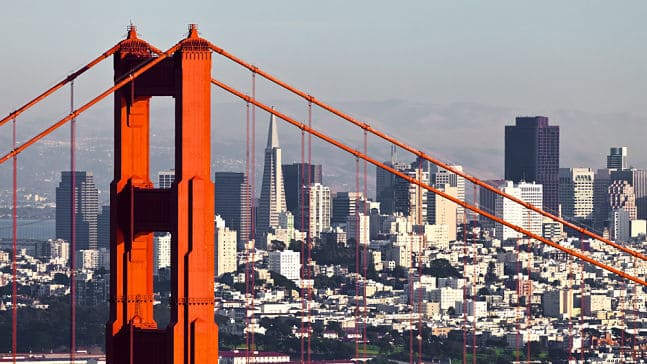 Lighthouse Translations is the go-to resource for San Francisco Interpreter Services. If you are coordinating a conference or business event and are in need of interpreter services, interpreter equipment, document translation, or all of the above, we are here to help.
Lighthouse Translations understands the barriers sometimes encountered when trying to communicate with people that speak other languages. Specially if you are having participants of diverse languages at your upcoming business meeting or conference.
That is were Lighthouse Translations comes in. Our San Francisco Interpreter Services are designed to suit your specific situation or need.
Why choose Lighthouse Translations?
Lighthouse Translations' Team consists of more than 200 native speaking professionals, trained in translation and interpretation in more than 20 languages. Our team possesses the knowledge and experience you need to deliver an accurate and culturally appropriate interpretation. We understand the importance of your ideas and tone of what you wish to express, and we're just the right fit for your needs.
To give you an idea of the different interpretation services that we offer, there are: consecutive interpretation, commonly used in one-on-one or small groups, simultaneous interpretation generally used for large conferences or meetings where two or more languages are required, and over-the-phone interpretation, allowing you to over come any language barrier in seconds.
We encourage you to browse our site for more services and information. You can access our other services pages using the links below. The best way to learn more about us, however, is to reach out using the form to the right.
Our Translation & Interpretation services include:
San Francisco is a unique and picturesque city, surrounded by scenic attractions such as the Golden Gate Park, one of the largest cultivated urban parks. Also, it is well known for its famous cable cars, libraries, museums and fine arts. San Francisco is the home to a remarkable diverse ethnic population, and has a reputation for tolerance and diversity, also evident throughout the city's history.
This might be your first time visiting San Francisco and if you are hoping to enjoy the city on your free time San Francisco is packed with an assortment of activities. Of course it's good to visit the touristy places, but you can also discover a more authentic side of San Francisco by grabbing a bite at the Ferry Building Marketplace, get on a cable car, hike the Twin Peaks, visit Baker Beach to take your breath away with San Francisco views.
If you are ready to coordinate your San Francisco Interpreter Services don't hesitate to contact us, using the form on the right or calling us at the number at the top, or take advantage of a FREE price quote today!
We are thrilled to help you with all of your San Francisco Interpreter Services!