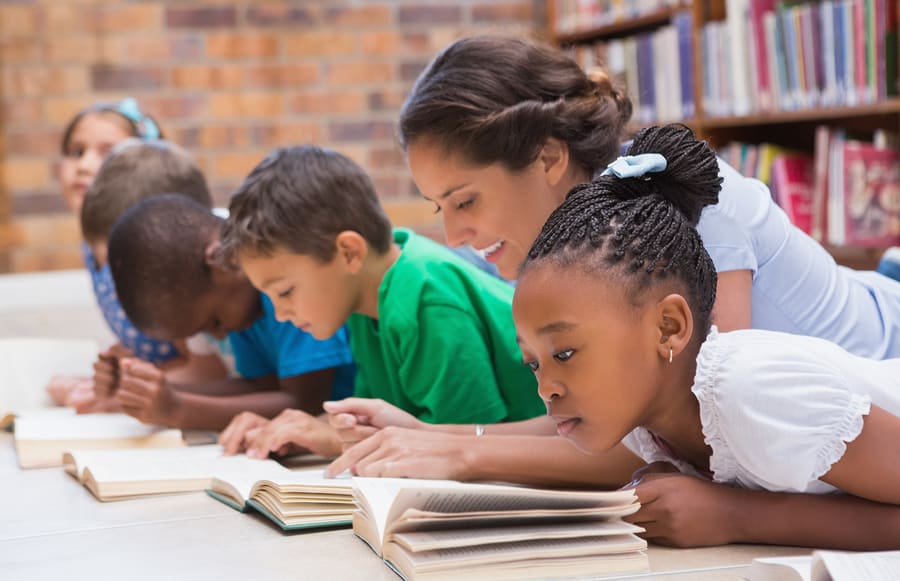 Last month saw International Literacy Day come and go, and we hope that you noticed. For those of you who don't know, in 1965, UNESCO declared that every September 8 would be International Literacy Day, doing so in an effort to highlight the importance of literacy for people throughout the globe. Here at Lighthouse, we celebrate literacy in all forms and all languages, and encourage everyone to learn to read and write. Next year on International Literacy Day, or any day of the year for that matter, we hope you'll celebrate in one of the following ways.
Tutor an Adult
If you're fortunate enough to be literate, think about paying it forward by helping someone else to read and write. There may be someone you know through friends or family members who doesn't know how to read but who would like to, so try reaching out to them and offer to help. If there are immigrants or refugees in your area, it's likely that they will need help learning English, so contact a local organization that works with those groups and volunteer your services.
Collect Books for Charity
There are charities all over the world that would love to take in your old books and donate them to those in need. Donating your own books to a local or international charity is a great start, but you can also think about starting a book drive and encourage your friends, neighbors, and those in the community to donate their books as well. A large donation of books can do wonders for any charitable organization that supports literacy.
Start A Book Club
What better way to celebrate literacy than to gather up a few people and start a book club. This would be a great way to not take your own literacy for granted. It could also be fun to focus on international books in your book club, so that you can get a sense of books from different cultures throughout the world.
Give A Book As A Gift
At Lighthouse, we believe that you don't need a holiday to give a gift. We also believe that a book always makes for a great gift. If you want to promote literacy and reading, give someone a book as a gift. Even if it's not Christmas or someone's birthday, giving someone a book is a great gesture and will help encourage someone to read.
Volunteer At A Library
Whether it is International Literacy Day or not, it won't hurt to look into volunteering at your local library, even if it's just for a couple hours per week. Modern libraries often don't get the kind of help and support they need, and so volunteering for a few hours can make a big difference. Perhaps you can also work with your local library to create a reading program for children and adults, which would be a great way to promote literacy.
Write A Blog
If you have your own blog, you should definitely write a post every September 8 drawing attention to International Literacy Day. It may sound like a small action, but every bit of attention brought to literacy matters, and so the more often you bring it up on your blog, the better.